Launching any new initiative usually starts with three questions: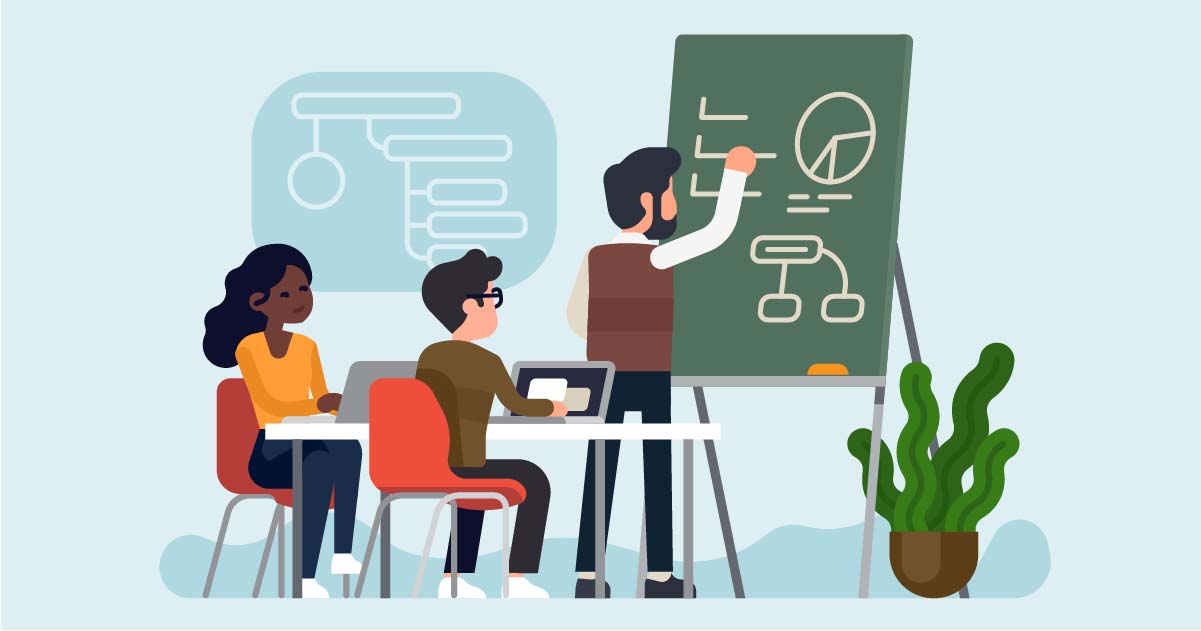 Why are we doing this?
Why is now the right time?
What do we want to achieve?
Consider a recent business project or a personal plan. Asking these questions defines the need, the urgency, and the end goal. The answers illustrate what is possible and why those opportunities are important right now. When applied to a customer experience (CX) program, this is known as value planning. It is an important CX skill and a step necessary for fully realizing an initiative's impact on business objectives.
What Is Value Planning?
The XM Operating Framework includes six core competencies that organizations need to improve their experience management (XM) capabilities. Mastering the "realize" competency involves aligning program priorities with the business's broader goals.
One skill required to form these connections is value planning. Think of value planning like starting with the end in mind. The experience journey begins with a clear definition of where it is going and what it should achieve. Forecasted outcomes tie to business goals to show a clear return on investment. For example, value planning might model out how improving employee engagement will increase customer retention. Maybe investing in the brand will show net gains in customer lifetime value or share of wallet. Each anticipated outcome of the CX program connects directly to a business result.
Just like the financial projections all businesses use for decision-making, value planning predicts an outcome based on the CX information available and shows what it could mean for the organization.
How Do You Succeed at Value Planning?
Pairing what a CX program can accomplish with existing business goals is complex. It takes strategy. Value planning demands a deep understanding of the business and its customers. The skill requires foresight and an ability to clearly communicate the importance of future opportunities.
Following are four steps for integrating the power of value planning into your customer experience efforts.
1. Learn What People Want
CX mission and vision and a company's mission and vision must align. If the two do not track, gaining buy-in from the highest levels of the organization will be difficult. For a CX initiative to have a long and lasting impact, support must start at the top.
Ask c-suite and other executive leaders about their ideas for the future. What do they see as the company's biggest opportunities and challenges in the months and years ahead? What financials are driving decision-making? What metrics need to improve? How can the company best outperform its competition? Questions like these provide valuable insight into the direction of the company and how CX can best contribute.
CX is a team sport. While executives endorse and sponsor a CX initiative, the staff execute the plan. That makes their feedback critical. Gather data and information from frontline employees working directly with customers. Talk to salespeople, the finance team, IT, and even workers on the assembly line. Understand where things stand, how they can improve, and what happens if they do. Working through the organization to get as close to the customer as possible provides the best, most comprehensive foundation for building a CX program.
Finally, make sure you know the customer—their wants, needs, beliefs, and pain points. They should be the center of everything.
2. Define the Endgame
Value planning is a bit like the North Star. It serves as a guide for where to take the strategy while helping navigate around evolving circumstances. Therefore, value planning requires understanding where the CX effort is headed and what success looks like. It is envisioning the future state.
But the sky is big and so are the possibilities for customer experience. There is no limit to the number of improvements an organization could make. Rome wasn't built in a day, and neither was the world's best CX program. Defining the endgame brings focus to what is realistic and achievable. That might be a short-term goal or a multi-year initiative. Regardless, it serves as a roadmap to give direction to the work.
3. Forecast the Value
Now that you understand the needs of the organization and have a picture of what the effort should achieve, it's time to tie everything back to established company objectives. This requires forecasting the work's business value and how it is measured.
Projections should align with the data collected in step one. Let's say the executive team wants a 10% improvement in revenue. How could a relationship survey identify loyal and at-risk customers? The marketing team says sales conversion rates are too low. How would improving the ecommerce site help close more deals? The call center wants to improve its turnover rate. How would an initiative focused on the employee experience help that?
Forecasting the value establishes a direct connection between CX and its business impact. Employees, across all levels and departments throughout the company, gain a clearer understanding of how specific CX efforts drive progress toward the organization's broader objectives. The value is specific, attainable, and relevant.
4. Communicate with Stakeholders
Focusing on customer experience requires a cultural shift for an organization, which is why it is just as important for front-line employees as it is for the c-suite to understand their role within the customer journey. Communicating the value of a specific CX initiative and how individuals and departments can contribute provides employees with agency to take action on behalf of the customer.
As the value planning forecasts become realities, celebrate the wins throughout the organization. Internal marketing is key. Share positive customer comments. Get the c-suite and other key leaders talking about results with employees. Introduce CX discussions as part of team meetings. Create internal "raving fans" who will celebrate the work and help push it forward.
Value planning is all about defining and maximizing the ROI of a CX initiative. But no matter the program's potential, a lack of buy-in will cause its failure. Good communication creates understanding and excitement. Research consistently shows that companies with highly engaged employees perform better. The customer is ideal for an organization to rally around.
Are You Maximizing the Potential of Your CX Program?
They say if you want to go fast, go alone. If you want to go far, go together. By pairing CX initiatives with business objectives, value planning gives focus, direction, and significance to the work. That affords it staying power as the business continues to evolve.
Want to maximize the value of your CX efforts? At Walker, we empower companies with customer experience support that drives decision-making. We are a Qualtrics-certified full-service Experience Management (XM) firm. Our team of experts provides end-to-end managed services and strategic consulting so you can deliver best-in-class experiences to your customers. We manage by our motto: everyone deserves an amazing experience.