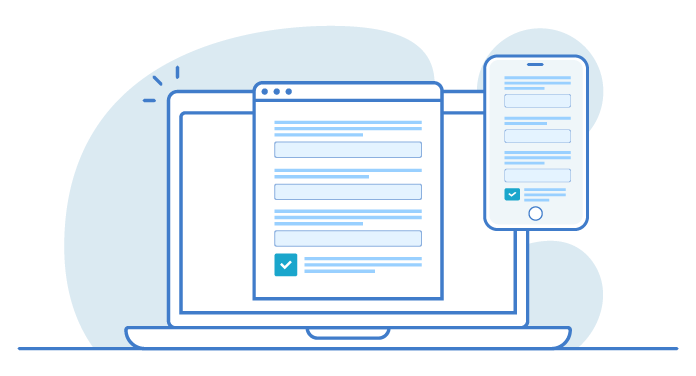 Today's customers have plenty of options. And that's a problem for the companies that serve them. It has become more difficult than ever to build and maintain a loyal base of repeat customers. So it's no surprise that more companies are listening to their customers for advice on how to run their business. Voice of the customer, or VoC, has become mainstream – a common, or even essential strategy for many businesses. But what is VoC, and what is the benefit of establishing a VoC strategy?
The term "voice of the customer" is actually pretty self-explanatory. It is a combination of systems and structures to gather input, or "the voice," of customers. This input helps companies evaluate performance, address shortcomings, and drive change to make improvements. And in today's large and complex organizations, it's vital to have a system to make this work so all employees can make better decisions and assure they are meeting or exceeding customer expectations.
The benefits of VoC are clear. Companies that incorporate customer input into their business strategy are more responsive to customer needs. They are quick to address problems and more easily recognize new opportunities to pursue. They know what is really important to their customers and they focus on the features and services that matter most. These companies tend to have a more loyal base of customers, which translates to higher retention, faster growth, and greater profitability. Their focus on customers gives them a competitive advantage and a position of market leadership.
Your customers can tell you a lot about your company! Let's take a closer look at the things you can learn by listening to the voice of your customers.
What You Can Learn – a Template for Gathering the Right Input
Customers have a different perspective on your business – and their viewpoint really matters. If you can harness that perspective, you will have rich insights that inform and improve the decisions you and your colleagues make every day.
Below are ten customer insights that most companies want to know. Not only are these important learnings, but they also serve as the most common questions to ask your customers, whether you are conducting a survey, facilitating a focus group, or conducting a customer interview.
Are my customers satisfied? For decades, this has been the most common starting point for many companies. While still highly relevant, many are realizing that satisfaction is a pretty low bar to achieve. Today, most customers want a buying experience that is more than satisfactory.
Are we meeting, exceeding, or falling short of customer expectations? Expectations are rapidly rising, so companies need to know how they are stacking up. A clear understanding of your customers' expectations is essential to being viable.
Would our customers recommend us? This is often considered the single question that best predicts a customer's level of loyalty. Most commonly used by consumer companies where referrals and recommendations are common, companies may also find valuable benchmarking data to determine how they compare to their competition.
Where do we need to improve? Call them weaknesses, opportunities for growth, or underperforming areas – every company needs to know improvements to make. Answering this question helps companies develop immediate action plans.
What matters most to our customers? Identifying improvement areas is important, but it doesn't necessarily provide the full picture. Knowing what matters most allows companies to pinpoint top priorities for action – areas that not only need improvement, but also really matter to customers.
What do we do well? This is more than a feel-good ego boost. Rather, it's important to identify customer-perceived strengths so you know what to leverage. Action plans shouldn't focus solely on things to improve – they should include the strengths you want to promote.
How do customers perceive our image? Most companies have their own idea of their image. Or at least, the image they desire. But what do customers think? Getting the customer's view helps you develop the ideal market positioning for your company.
How do customers feel about specific product characteristics? Product teams want to know about specific functions and features – what works, what doesn't, and what else should be incorporated.
What other innovations do our customers want? Companies interested in expanding their products and services want the customers' opinion on what new innovations should be developed next.
Who said what? Whenever the voice of the customer insights are gathered, it's important to understand the opinions of various types of customers. Ask for demographic information such as size of company, region, customer tenure, products used, and other items specific and unique to each customer.
It's hard to overstate how much can be learned from your customers. And yet, so much depends on how you collect the voice of customer information. Next up – let's consider the best methods for gathering relevant customer insights that drive change.
VoC Methodologies
Since the dawn of the market research industry, the number of methods for gathering customer insights has grown and diversified. Because every company is different, you should consider what's appropriate for your business. Below are twelve effective methods for collecting the voice of the customer. Take a look and consider which ones might work best for you.
Surveys. Let's cover the most common method first. Surveys provide the ability to ask exactly the information you want to know, and in a variety of formats. While web-based online surveys are the most common, surveys are also issued on mobile phones, conducted by telephone, gathered via text message, conducted via walkup kiosks, and, yes, still by old-fashioned paper surveys. While the ease of issuing surveys is one of its advantages, it is also one of its downfalls. People have become inundated with surveys, causing response rates to dwindle. Still, surveys remain one of the most practical ways to gather input from customers.
Focus groups. Another common method is to gather a group of people for a facilitated discussion. This is particularly useful for companies that want input on advertising, their image, or new products they are considering. While focus groups are a tried-and-true method, a lot of work is involved to recruit a group that can reasonably represent the opinions of a much broader group of customers.
Customer interviews. In some cases a company may want highly specific information about a customer account or the viewpoint of an executive. In such cases customer interviews can be a good method to get answers to your questions, but also let the interviewee talk about areas they see as important to their relationship with your company.
Observational research. Also referred to as "ethnographic research," this involves watching a customer interact with your product. This could mean watching how they use a handheld device, navigate a website, or use a new type of software. While largely an observational exercise, this method also may involve a series of questions to understand how the customer felt about the ease and usefulness of the product.
Customer reviews. With multiple mainstream websites dedicated to product reviews, checking these sites has become a standard step in the buying process. It also has become a goldmine for companies to understand how customers think and feel about their products.
Comments and complaints. Companies have come a long way in opening avenues for customers to make comments and submit complaints via websites, apps, and other means. Collecting and analyzing this information provides excellent insight for important improvements.
Recorded data. Particularly effective in customer contact centers, new technologies now capture phone conversations and chat transcripts. Using text analytics, companies can zero in on customer sentiment and topical themes. Armed with this information, they can determine the areas where they need to drive change.
Social media. Monitoring social media has also become an important source for harnessing the voice of the customer, particularly for consumer-based companies. With no shortage of sources, determining the best sources and effectively conducting analysis has become a specialized skill.
Online communities. Many companies, particularly in technology sectors, provide a platform for their customers to communicate, share ideas, and ask questions. "Listening in" on the conversations in online communities can reveal success stories, unmet needs, trouble spots, and new ideas.
Online panels. Slightly different from online communities, panels are made up of willing customers who agree to share their opinion when you ask. Recruiting an effective group and keeping them engaged in conversations not only provides great insights but also builds loyalty among the members of the group.
Advisory boards. Some companies, particularly business-to-business organizations, will recruit a group of knowledgeable customers to provide advice on a regular basis. These are typically customers who want you to succeed and value the opportunity to share their thoughts on the company's direction. They can provide excellent collaborative dialogue to help your company.
VOCE. Voice of the customer through the employee, or "VOCE," is a practical method that involves asking your frontline employees how they feel customers would respond to questions. On those occasions when reaching out to customers can be too time consuming or when response rates are low, VOCE can be a great way to gather excellent insights from employees who interact with customers on a daily basis.
VoC Best Practices – a Template for Success
Like any business strategy, VoC is a discipline that requires the right focus and energy to drive change and generate the best results. Below is a quick list key ingredients for VoC success.
Begin with specific goals for your VoC program.
Gather support from key people in your organization, including executives.
Form a team of engaged, interested employees.
Garner the right resources, including the technology to gather, analyze, and distribute insights.
Determine the best methods for your company to collect customer input.
Conduct solid analysis to interpret customer insights.
Communicate – thank your customers and share their input liberally.
Develop a prioritized plan of action based on customer insights.
Monitor your results based on the goals you established.
Celebrate your successes.
Continue the Discussion.
Want to learn more about how you can build a VoC program at your company? Or are you looking for ways to enhance the program you already have in place? Contact us and we'll arrange a time to continue the discussion.
Start a conversation with Walker Contact Us